How can I link my domein name directly at 'Google Sites'?
Log into your account with Google Sites
On the top right side of the menu choose "More Actions" and then "Manage site".
Click "Web address" on the left-hand side.
Below "Add a web address:" fill in your domain name and click "add".
Log into your account at http://www.bnamed.net and, in the settings for your domain name, create a "CNAME"-record that points to "ghs.google.com".
Please note: It may take up to one hour before the new settings have been propagated to all internet providers.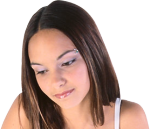 bNamed accepts payments by
bank transfer
and with